Pickwick Lake in Mississippi should be at the top of your list if you're looking for an excellent lakeside getaway. Situated just a few minutes from Savannah and all its amenities, it offers breathtaking views, plenty of outdoor activities to enjoy with friends or family, and a handful of charming eateries near the shoreline.
Whether you want breakfast by the lake, lunch on the patio, or dinner under the stars, this area of Mississippi has something for everyone.
Let's take an in-depth look at some of the delicious restaurants in Pickwick Lake!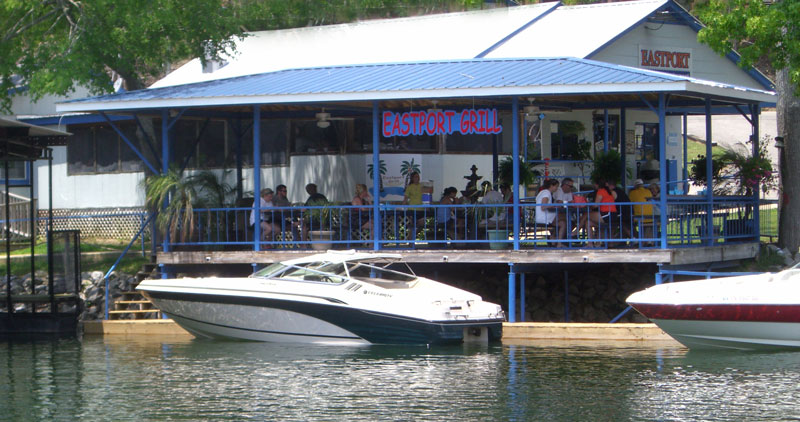 Eastport Grill is a great place to enjoy a delicious meal with a fantastic view. It's the perfect destination for guests who want to dine on delicious food while enjoying the beauty of Pickwick Lake and the Tennessee River. Whether you're looking for a romantic dinner, family outing, or casual bite, Eastport Grill has you covered. Plus, with its proximity to the Eastport Marina and Resort, visitors can add a full day of fun on the water. No matter what brings you to Eastport Grill, you won't be disappointed with its excellent service and world-class cuisine set against a stunning backdrop. So come kick back and take in all that Pickwick Lake has to offer – it'll be an experience you won't soon forget!
Click here for more information!

Are you a fan of food trucks but want to switch up your usual street fare? Thelunchbox Food Trucks are here to save the day! With innovative concepts like smashburgers, loaded fries, and more, these trucks are revolutionizing the way we think about gourmet on the go. Whether you're looking for an upscale twist on classic dishes or something new and out of this world, Thelunchbox Food Trucks have got you covered. Discover how these fantastic mobile eateries can improve your real estate ventures with their unique menus and deliciousness!
Click here for more information!
#3 Company Mill Creek Ice | 275 Co Rd 956, Iuka, MS 38852


Company Mill Creek Ice is a small ice cream shop that provides customers nearby Pickwick Lake with delicious homemade treats that will tantalize any foodie's taste buds. Offering handcrafted ice cream flavors that feature locally sourced ingredients, Company Mill Creek Ice has been serving up scoops for years and is a favorite among the residents of Mississippi. So if you're looking for an indulgent frozen treat from a local business, look no further than Company Mills Creek Ice!
~~~
Pickwick Lake is an excellent area to explore eateries. There are various cuisines to experience, but each restaurant's atmosphere is unique. Eating at Pickwick Lake is an adventure; visitors will always be satisfied with the flavor profiles presented across the local establishments. It's definitely worth the trip just for the food alone! Furthermore, visiting some of these restaurants can offer an excellent opportunity to submerge oneself in local culture and observe their delightful customs and warm hospitality.
So why wait? Get packing and take a trip down south for your gastronomic pleasure!