Moving is a stressful process. Not only do you have to manage the logistics of your move, but you also need to be aware of the legal and financial aspects that come with it. Whether you're relocating for work or personal reasons, understanding the process ahead of time can help make your move smoother. Here are some tips to help you get started on your relocation journey.
Research Your Destination
Before making any big decisions, take some time to research your destination city. Look at the cost of living, job market, crime rate, average climate, and other factors that could affect your decision to relocate. It can give you an idea of what it will be like to live in this new place and determine if it's a good fit for you and your family. If possible, try visiting the city before making any commitment to get a first-hand feel for it.
Understand The Local Market

When it comes time for negotiation, knowledge is power. You must understand the local market before making any offers on properties that interest you. Gather information such as average home prices in the area and how long homes tend to stay on the market before they sell. This data can provide valuable insight during negotiations and help you make smarter decisions about your purchase price. Make sure you work with a knowledgeable real estate agent who is also familiar with your target market; they can provide further guidance throughout the buying process.
Consider Your Finances
When relocating, it's essential to think carefully about your finances before buying any property. Consider all the costs associated with purchasing a home, including closing costs and monthly mortgage payments. Factor in additional charges such as insurance premiums or HOA fees where applicable, as well as any additional renovations or repairs that may need doing after purchase. It's also worth considering whether renting or leasing may be more cost-effective than buying outright in some cases - especially if your stay in the new location is only temporary.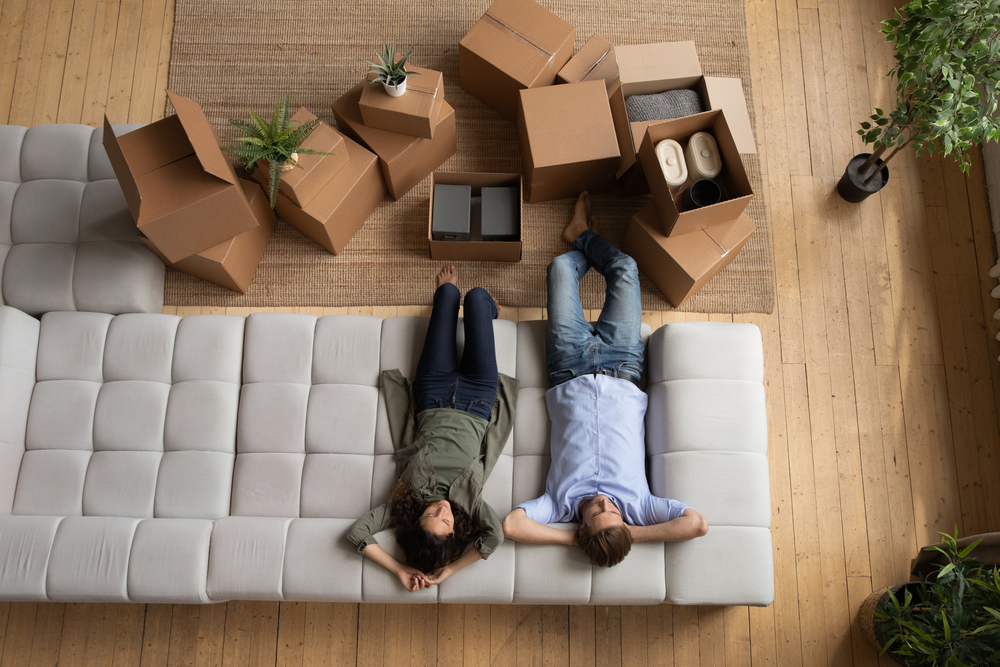 Get Professional Assistance

When relocating long distances, it's always best to get professional assistance. An experienced real estate agent can provide valuable insight into local neighborhoods and schools and offer guidance on which areas are best suited for your needs. They can also help with home searches and estimate moving costs so that you can budget accordingly.
Be Prepared For Setbacks

The relocation process is only sometimes smooth sailing; there may be bumps along the way. Be prepared for potential setbacks, such as delays in processing paperwork or unexpected expenses during the move. Although these issues may seem daunting initially, having a plan will make them easier to handle when they arise.
Prepare Yourself Emotionally

Moving is not just about packing boxes and securing transportation; it's also about preparing yourself emotionally for this significant change in your life. If possible, try to visit where you'll be relocating before making any big decisions—it will give you an idea of what life is like there and help reduce any anxiety or uncertainty that comes with moving into unfamiliar territory. Additionally, connect with friends or family who are already living in the area so that they can provide insight into what it's like living there—this will be invaluable when settling into your new home!
Conclusion
Making a big move across state lines is a significant undertaking—but it doesn't have to be overwhelming! Taking the time to prepare beforehand will ensure that everything runs smoothly once you arrive at your destination city. Researching your new home thoroughly will give you an idea of what life there will look like; getting professional assistance from a real estate agent will make finding housing easier; and being ready for any potential setbacks along the way will make those bumps less daunting when they occur during your relocation process. With these tips in mind, relocating should become much easier!