The real estate industry is amid a revolution driven mainly by the emergence of new technologies. From virtual reality (VR) and augmented reality (AR) to artificial intelligence (AI) and blockchain, these new technologies are transforming the way real estate professionals do business. Let's look at some of the most exciting ways these cutting-edge technologies can revolutionize the real estate industry.
Virtual Reality and Augmented Reality
One of the most exciting applications of VR and AR technology in real estate is on the marketing side. With VR, potential buyers can get a much more immersive experience than simply looking at photos or video walkthroughs online. AR goes even further by allowing agents to overlay digital images onto physical spaces, giving buyers an even more realistic view of what their potential home could look like before they commit.
Automated Home Showings

Another trend that's taking off in the real estate industry is automated home showings, allowing potential buyers to tour properties independently without needing an agent present. Automated showings typically use digital locks to access a home and tablets or cameras with instructions for where to go and what features to look at. This technology makes it easier for people to check out houses when they only have a little free time or when agents are available due to scheduling conflicts or other issues.
Automation Technologies
The key area where technology is revolutionizing real estate is automation. Automation technologies are helping streamline many tedious tasks that used to require manual input, such as filling out paperwork or tracking leads. For example, CRM (customer relationship management) software helps agents keep track of leads and customer information, so they don't have to manually enter data whenever they want to follow up on a lead or contact an existing customer. This automation allows agents to focus on what matters—finding great deals and closing sales.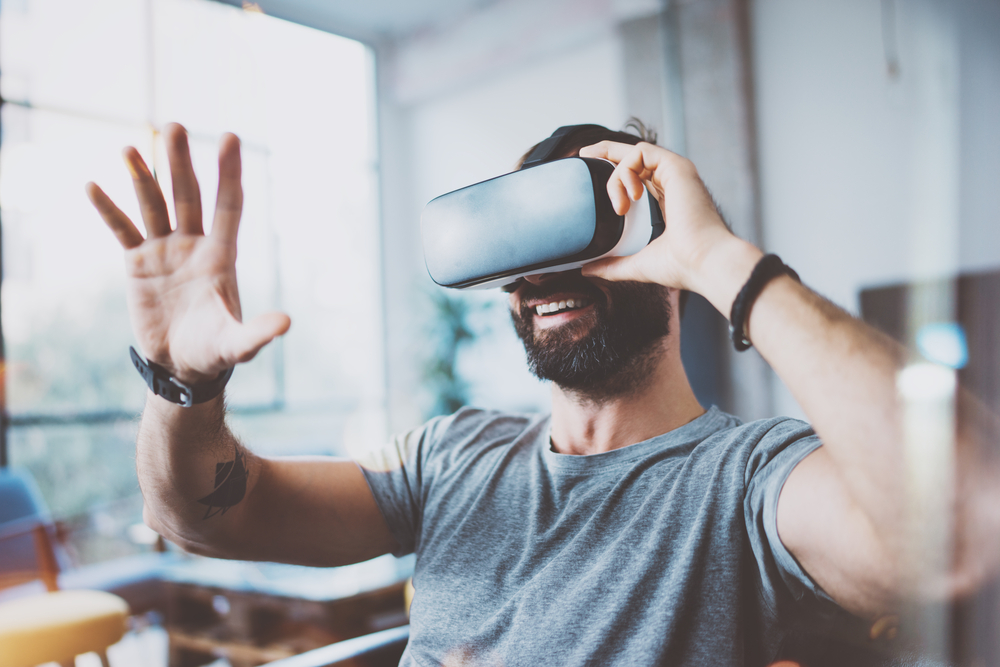 Property Management Software

Property management software has also been gaining traction recently for landlords and tenants alike to manage rental properties more efficiently. With this type of software, landlords can easily track rental income and expenses, keep records of tenant payments, post listings online, and collect rent payments digitally. Property management software also allows tenants to access information like lease details and account balances from any device at any time.
AI-Driven Property Analysis

Artificial intelligence (AI) is used to help analyze properties from multiple angles, such as location, nearby amenities, price comparisons, etc., creating detailed reports for agents and their clients. These AI algorithms can analyze photos taken by agents during an inspection or evaluate market data and previous sales information, which gives them an edge when it comes to finding the right property for their client's needs. AI also helps agents save time by automating mundane tasks such as searching through listings or making recommendations based on what their clients are looking for.
Online Listings Platforms

Online listing platforms have made it easier for buyers and sellers to find precisely what they want in property listings. Sites like Zillow, Trulia, Redfin, Realtor, etc., allow users to search for properties based on location, price range, number of bedrooms/bathrooms, etc., all from the comfort of their homes! These sites make it easier for buyers and sellers to find one another, and they also help reduce marketing costs associated with finding new clients by providing targeted advertising options based on user data collected from each site's users.
Artificial Intelligence
AI has tremendous potential for automating mundane tasks such as data entry or property searches by analyzing large amounts of data quickly and accurately. AI-driven solutions can also allow users to communicate with agents via text messages or voice commands, making it easier to find what they're looking for without manually searching through dozens of listings.
Blockchain

The use of blockchain technology in real estate is still in its infancy, but it holds great promise for streamlining existing processes such as title transfers or rental payments. By removing intermediaries from transactions, blockchain allows buyers and sellers to transact directly with one another securely and quickly — all while keeping records safe from tampering or fraud.
Drone Photography & Videography

Another way that technology is transforming the real estate industry is through drone photography and videography. With drones, agents can capture stunning aerial footage of properties that can be used in marketing campaigns or shared with potential buyers/renters who cannot physically visit the site. Drones also allow agents to create virtual tours of large estates where customers may not be able to get close enough otherwise due to distance or other environmental factors such as trees or fences blocking views from ground level. Furthermore, drones provide safety benefits by helping agents avoid hazardous areas when inspecting properties from above without putting themselves in danger.
Real estate professionals have never had access to such powerful tools before — tools that can help them work smarter and faster than ever before! Whether you're a buyer, seller, agent, investor, or developer, you should always look for new ways to leverage these cutting-edge technologies and gain an edge over your competition. It will take time for these technologies to become commonplace in our industry — but it's worth investing in now so that you don't get left behind when everyone else catches up!
i